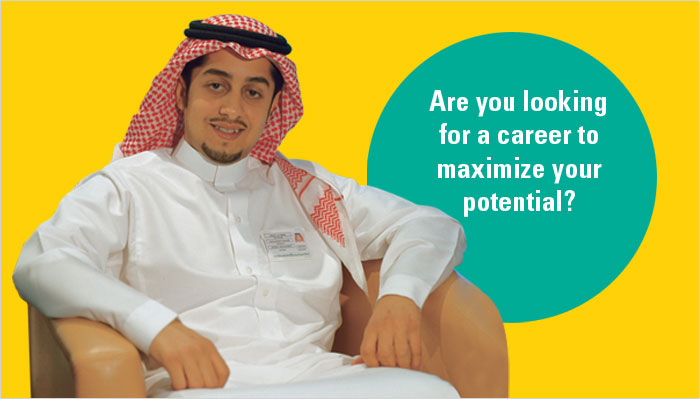 Welcome to Saudi Hollandi Bank (SHB)
SHB is the first operating Bank in Kingdom of Saudi Arabia (KSA) and was founded in 1926 and has been serving the Kingdom for more than 80 years.

SHB proudly provides the international service standards to its customers.

SHB has achieved a Saudisation rate of 88.5% (2011) and be constantly strived to improve year after year.
Life at SHB
We treat our employees as "One Family" and "We Listen" to them.
Rewards and benefits
SHB employees enjoy a highly competitive remuneration package benchmark to the best of the Banks in the Kingdom which includes range of benefits, performance incentive & healthcare facilities.
Learning and development
Our dynamic and multicultural workplace, coupled with comprehensive career development programs provides;

Employees with the expertise through on-the-job training to excel & continuous development. We have one of the most popular management training programs to hire and train future leaders through out the Bank. SHB adopts the culture of openness, where executives & senior managers mentor, coach and counsel the employees on SHB core values and behaviors and impart knowledge, skills and the right attitude to achieve the ambitious strategy of the Bank (Al-heen strategy).
Career Opportunities
SHB offers career opportunities across a variety of departments at all levels, such as Corporate Banking to Personal Banking, Treasury, Investment Banking, Banking Operations, Internal Audit, Human Resources, Technology, Legal, Risk Management and more.

We welcome you to take your time and register yourself as our prospective Employee for us to start a dialogue with you.
Looking forward to WELCOME YOU ON-BOARD.